This week I didn't go shopping for books, but I did buy a couple for my Kindle and I went to the library. Here is my loot for this week: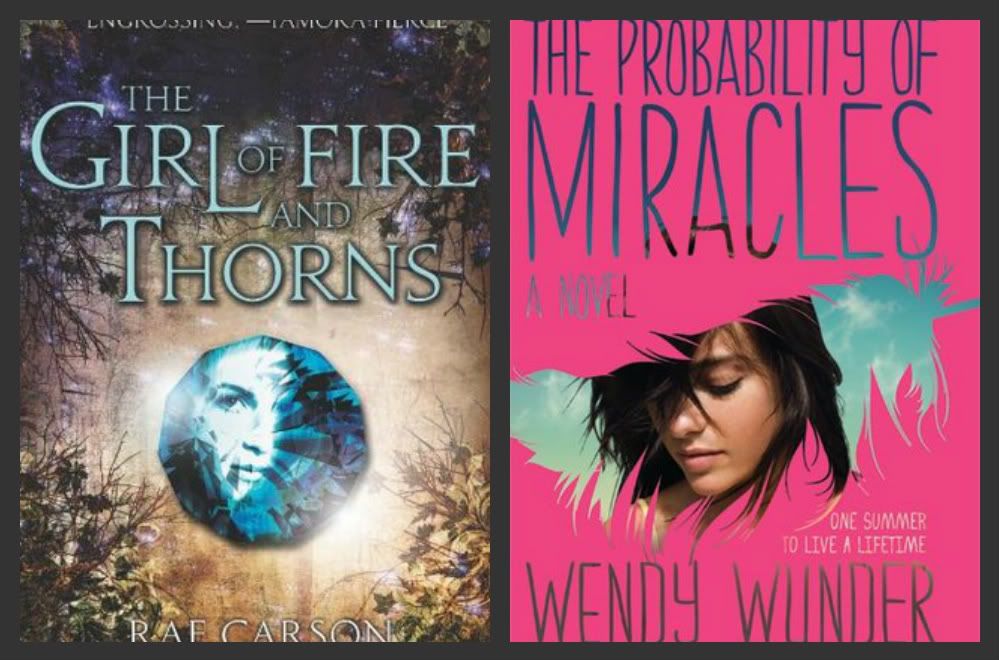 The Probability of Miracles by Wendy Wunder - I have yet to see a bad review for this book, thus I was ever so happy to find it in the library this week.
The Girl of Fire and Thorns by Rae Carson -This book sounds incredible, can't wait to start!
Look at these beautiful covers!
Shattered by Sophia Sharp - Sounds like a great series and it had good reviews in Amazon.
Airel by Aaron Patterson and Chris White - To be honest I couldn't resist this cover, sounds great too :)
What is in your Mailbox this week?